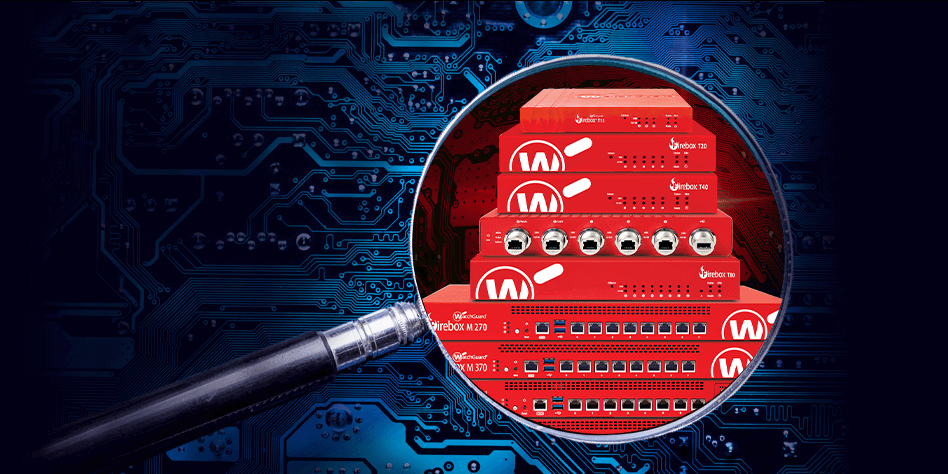 // One Platform, Total Security
WatchGuard Firebox is a comprehensive advanced network security platform that puts IT security professionals back in charge of their networks with widely deployable, enterprise-grade security and threat visibility tools suitable for any organization, regardless of budget, size, or complexity.
// KEY FEATURES
Fundamental Security Services
// UTM Solutions
Firewall Appliances
// KEY FEATURES
Advanced Security Services
WatchGuard Cloud Visibility and WatchGuard Dimension
(on-premises) are powerful network security visibility solutions
that come standard with every WatchGuard network security
platform. They provide a suite of big data visibility and reporting
tools that instantly identify and distill key network security
threats, issues, and trends, accelerating the ability to set
meaningful security policies across the network. Each includes
over 100 dashboards and reports that enable you to quickly
see high-level trends and anomalies then drill down into
detailed information on each.
// TOTAL SECURITY
One Appliance, One Package, Total Security